Alt Realism
---
After years of painting in a near photorealistic style, I wanted to loosen up some and have a little fun. This series still uses traditional methods to depict unconventional subjects, but in a much more spontaneous and painterly style.
---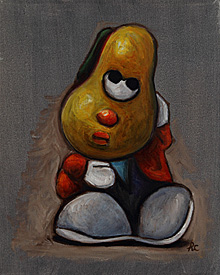 Working in oils on a toned canvas, I try to do the underpainting and the glazing in a single session each in order to avoid overworking the painting and keep it looking fresh.
See prices or order prints.