Drawn Paintings
Turning famous paintings into drawings started as an exercise to develop my drawing skills but quickly turned into a very satisfying means of artistic expression. I don't consider these to be copies any more than a still-life is a copy of the objects being depicted. In this case, it just happens to be master paintings which serve as the beautiful and inspiring subjects of my drawings.
---
Anne of Cleves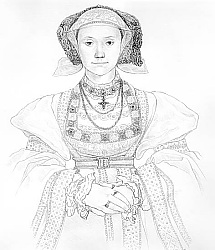 With her magnificent jewel-laden clothing, Hans Holbein the Younger created a weighty painting appropriate for such an exalted subject. Not being bound by the constraints of a royal portraitist, I was free to turn the solemn queen into a floating angel.
---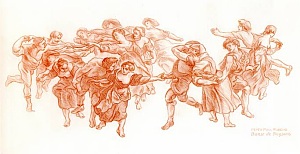 Isolating the figures in this work of Peter Paul Rubens emphasizes the magnificent baroque twists and turns of its complex design.
---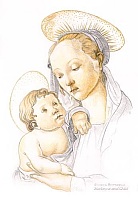 This drawing brings out the wonderful lines and beautiful expressions created by Botticelli.